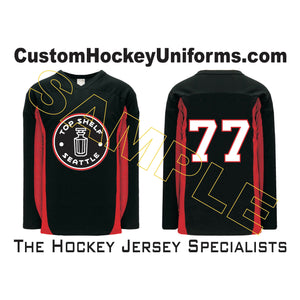 Great service, great follow-up, great product
This is my second group of jersey's with these guys and the service and quality are top notch. The first jersey was a few years ago and I wash that jersey every week... It looks as good as it did when they were delivered. The free logo edit and review was another selling point. Other vendors wanted to charge for that. They didn't. Love the sewn numbers and logo. They'll last forever.
Good quality
Not the snazziest looking jerseys but they're pretty thick and good quality and the guys seem to like them. Would probably pick something different next time just to have some more color or striping. I give them a 4 out of 5 overall.
Thanks for the feedback, Jason.